Dashboard Metrics
Once a campaign is live and stats begin arriving to the system, you can use the Metric Picker to view and evaluate the performance of your campaigns at both product, campaign, Country Group and app level for the metrics you select. Click the Metric Picker and select the ones you want to be displayed on the dashboard of ACP Edge.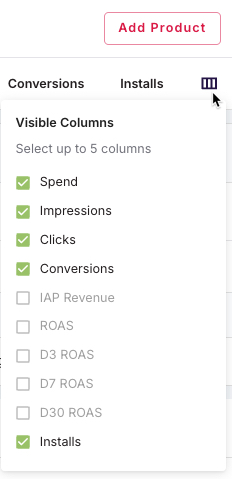 The metrics you select are displayed on the dashboard.

To control the data shown you can customize the time frame of the displayed date from any time between the current day and previous 90 days using the date picker at the top right of the dashboard.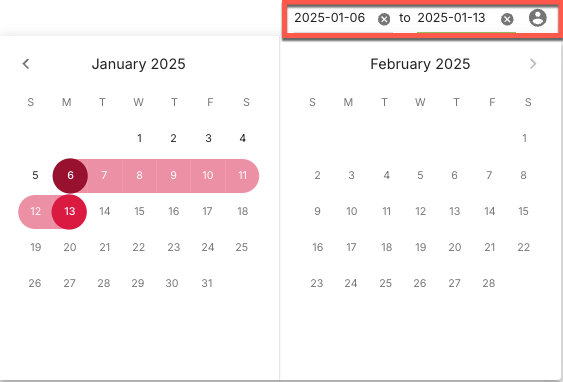 The date picker is available at the Product, Campaign, Country Group and app level. All data is based on Billing view, in UTC and has ~4 hours delay for the current day.