COPPA compliance is handled at the app level in DT FairBid, which causes all the placements associated to that app to inherit the same settings. Alternatively, it can be handled the placement level. This is useful for publishers with age gates that can set different placements with different COPPA-related settings.
By marking the check box, you are confirming that your app is not directed at children under the age of 13 or to a general audience which may include children under the age of 13. In addition, you are confirming that it complies with the Children's Online Privacy Protection Act.
When adding a new app to the console the following window is opened for you to confirm your COPPA Compliance.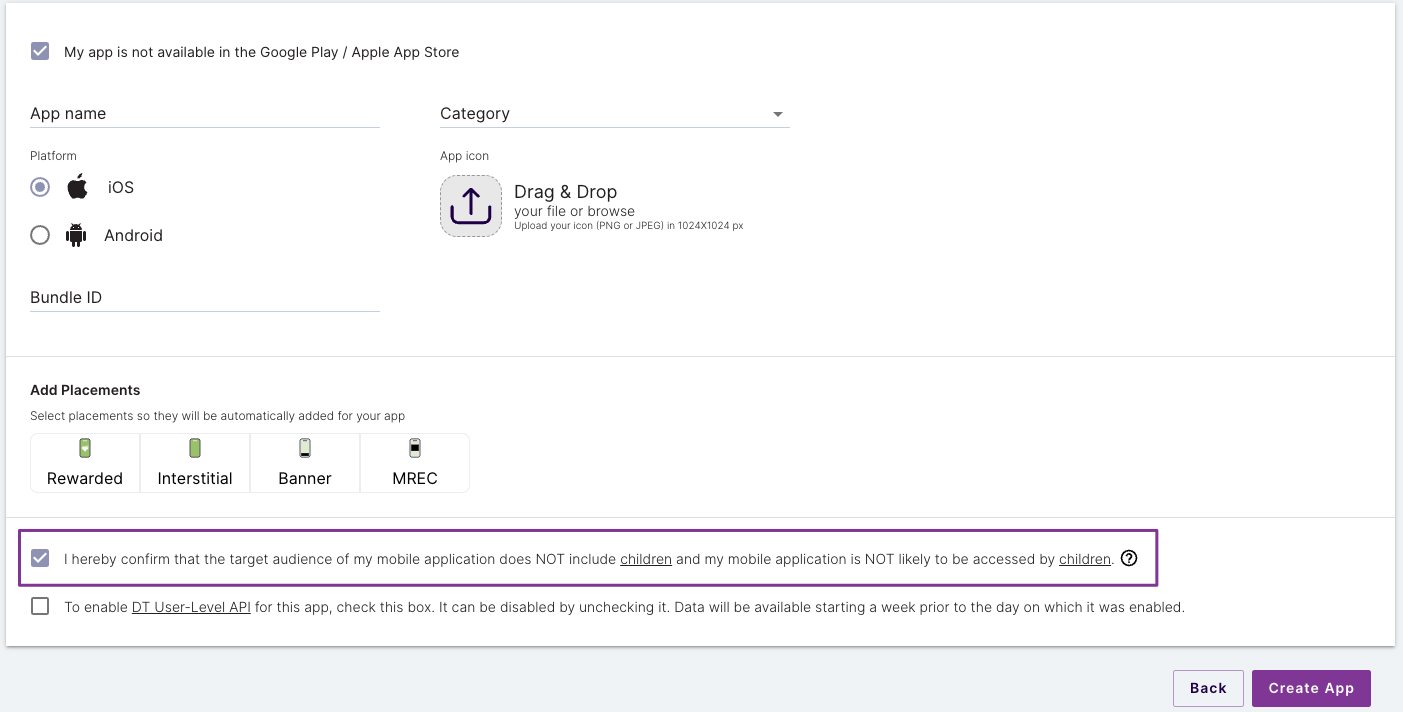 If the COPPA Compliance box remains unchecked, your monetization might be negatively impacted.