DT handles over 15 billion events a day, producing some 3000 TB (approximately a trillion bytes) of data each month. Every event contains more than 80 attributes describing the advertisement request and response flow. DT's Dynamic Reports, created from this data, providing DT's publishers with the ability to create and view reports revealing close to real-time data ingestion, flexible data exploration, and fast data aggregation.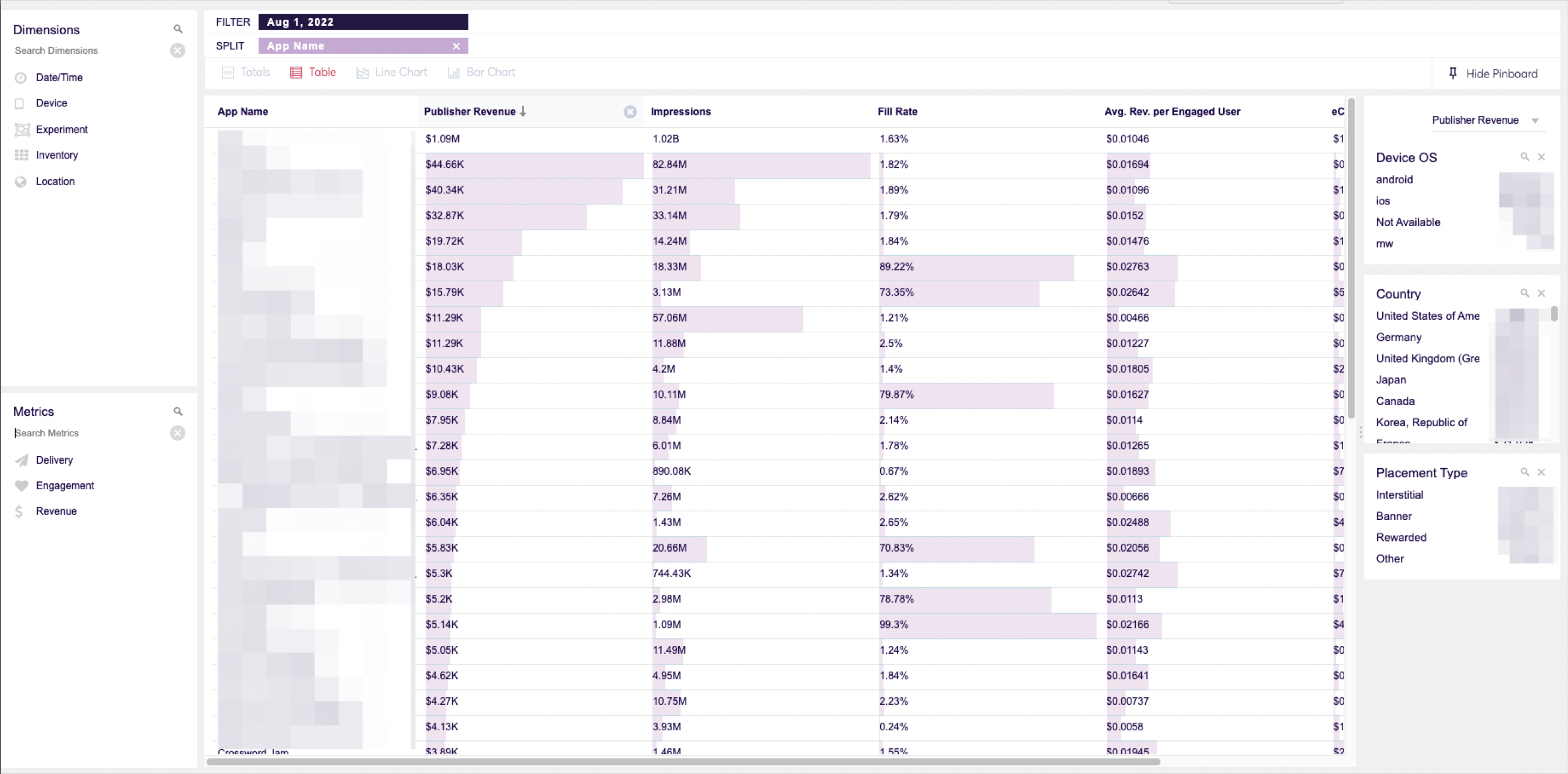 The Reports
Dynamic Reports offer four different reports, enabling you to gather and display information according to your different needs. The reports differ on the data it relies on and on the dimensions it can be displayed by. Follow the links below for further information on each one of the reports. 
Using the Reports
The various reports located in your DT Console. To view the reports login to the Console and on the left-hand menu bar click on Dynamic Reports. A list of the different reports appears.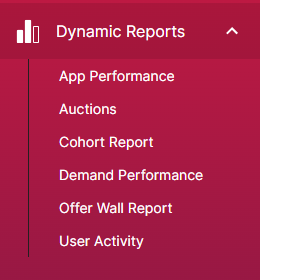 With each report, you can generate unique and custom reports on various levels of granularity based on the dimensions and metrics of your choice. Once creating a report, you can save it for quicker access in the future, share it with others and export the report to a CSV file.
For detailed explanations of what you can do with the reports, click here.